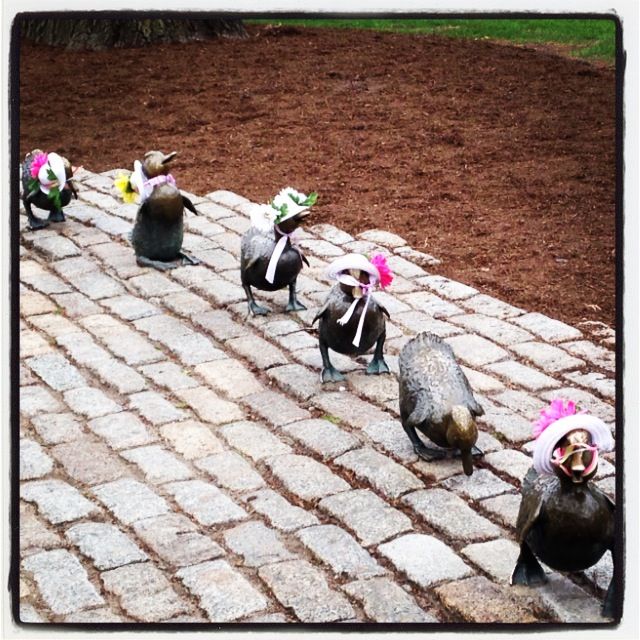 If you know them, you love them.  Make Way For Ducklings are a fictional bird family that inspired the title of Robert McCloskey's classic children's book.  The ducklings and their Mama shut down the city of Boston with their stubbornness, proving they can walk- or waddle- anywhere they want.  (Now THOSE are some city peeps!)  The bronze statues are a top attraction in the Public Gardens, and tourists and locals visit year round.  Occasionally, they are anonymously decorated with santa caps, red sox shirts or other fun treats.  It's an adorable mystery!  Lately they've been fully glamorized with spring bonnets.  Cuz why the heck not?!
Well, I must take after their stubbornness cuz I'm still making music (ba-DUM-tsh!)  No, seriously folks, I still am making new music and would love to share it with you.  I've got a new song called "Take Me Home" that you can listen to at
https://soundcloud.com/laurenflahertyrocks/take-me-home
I learned a lot during my winter week in LA and tried to incorporate some of the feedback I received into this tune.  It's more laid back and acoustic with the vocals up front.  Maybe I'm on to something, or maybe I've got Bird Brain.  Let me know what you think!  Again, cuz why the heck not?!