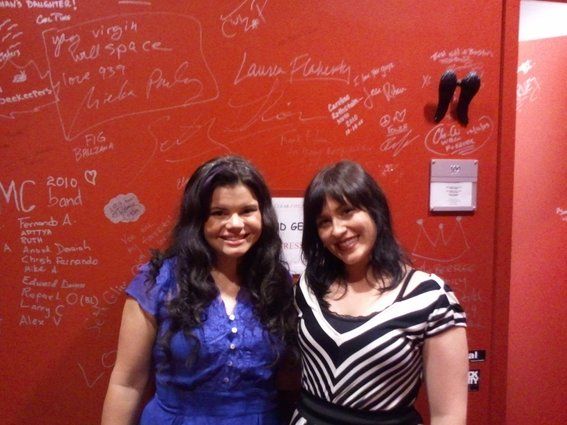 Things have been pretty crazy for me since I released "The Southie Chanteuse" (now on iTunes and Spotify!) I got to open for Rebecca Loebe at Cafe 939- you may know her from NBC's The Voice, but I know her as my friend from Berklee. I am thrilled to say that she is still 100% a sweetheart, now with killer chops to boot!

To promote my new EP, I also played live on WMFO's The Dweezil Show, hosted by DJ Phil Fleming. I've never played solo on the radio before and was worried the July heat would make my brain melt and forget all my lyrics and chords, but amazingly, it didn't! (The heat did get to me when I managed to get lost in Somerville afterwards... yeah, that's right, it was the heat's fault...)

I've been enjoying a great reception to the new material and was played for the first time on WFNX's Boston Accents and WZLX's Boston Emissions. Host Anngelle Wood was even nice enough to ask me to play her MONDO Thursday Showcase this week at the Plough and Stars! As far as I'm concerned, anytime you are invited to play a showcase by a big DJ in your city, you are doing something right! ;)

If late nights in Cambridge pubs aren't your thing, two of my older songs "Show To Me" and "Wake Up" will be featured on NECN's morning show this Friday, sometime between 7-9 AM. (I'll be setting my DVR and hitting snooze!)

I want to thank everyone who helped get me to this exciting point. There is no better feeling than having your hometown's support for doing what you love. Over the next few months I'll be playing more local shows and FINALLY returning to NYC. I'm also testing the waters with possible mini-touring, internet performances and winter recording. My plan is to just keep going since music feels more fun than ever.