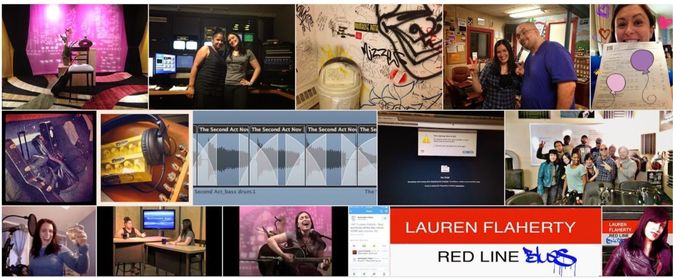 In honor of Red Line Blues turning one month old, I've made a collage about its journey, which mostly in a loop.  It is the subway we're talking about here!  Ba-dum-TSH!
The Boston and Camberville music community was very kind to me, allowing me to make a surprise appearance on WMFO's The Dweezil Show and be spun on a brand new radio station called WEMF that is located inside the building my old band used to practice in.  (How neat is that?!)  I was also invited to perform on BNN TV's "Bostonian Rap".  You can watch a clip of it at:
https://www.youtube.com/watch?v=br7K7dAPZdY

Red Line Blues is now available on iTunes and LaurenFlaherty.Bandcamp.com.