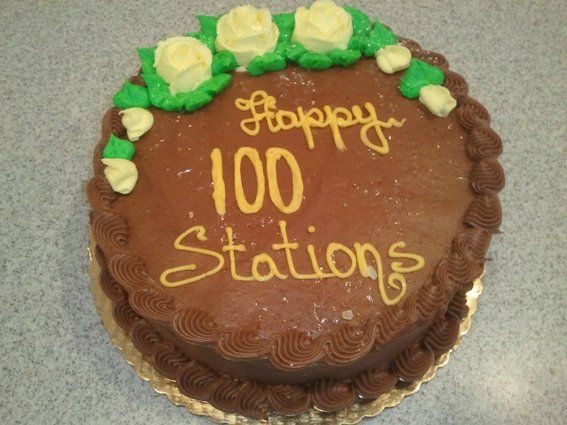 Alright, this blog is pretty special. ;)

Just last week I celebrated a very special anniversary: my music turning 100. Yes, I know, my music seems like it's practically a teenager, or at least an semi-dramatic undergrad a la Felicity, but my music is actually 100 stations old. It had been hovering around 98 stations old for several months, perhaps slowed down by winter, but thanks to an early spring (and a gangsta week where I played on both WinCAM and BNN) the big bday came last Friday. I celebrated with a cake, some wine... and then some more cake and wine! It felt so good to pause and feel grateful for how lucky I've been... and then the sugar high set in and I just danced around like crazy! ;)
Meanwhile, I'll be stepping far, far away from computers (well, once I finish typing this, lol!) to play at TT the Bear's this Saturday night with a full rock band. We're opening for Grace Woodroofe, an Australian artist on Universal Records on her international tour. (Yup, you read that right. It's a pretty sweet gig!) The show starts early, with doors at 7 PM and me on a few minutes after that. There's no late night cabs or snow involved and it's a GOOD bill. I hope you'll join us!