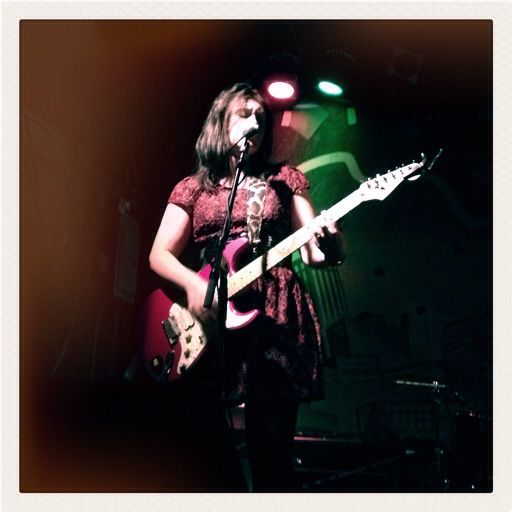 Hello Party People!
I hope you've all been well since I last said hello.  I now have the pleasure of telling you the band and I have finally gotten our CD Release Party footage online.  You can watch our full half-hour set at Cambridge's T.T. the Bear's at these links:
Part 1 (Battle Scarred, The Second Act, Junkies On The Train):
https://www.youtube.com/watch?v=BbXPmjCxPSU
Part 2 (Heartsick & 3 AM):
https://www.youtube.com/watch?v=5cEATL2COgE
Part 3 (Just Rain & What Makes An Angel):
https://www.youtube.com/watch?v=fAlhW2q2Ezs
It was amazing to see so many friendly faces at the gig and the excitement helped energize our set.  Special thanks to everyone who came out, cheered and bought a CD (or even two!)  The limited printing of "Red Line Blues" is almost sold out!  If you'd like one of the remaining copies, you can order a signed CD at https://laurenflaherty.bandcamp.com/  If you prefer digital copies, you can buy them straight from my store at the same site, or at iTunes (shortcut: http://bit.ly/GUCITw)

Playing with a live band and being supported by the crowd would have been awesome enough, but I later discovered Lifetime TV's "Dance Moms" decided to air another one of my songs... DURING OUR SET!  Talk about a good omen!  They selected "Ghost Town" from my second album "You Don't Know Me" and renamed it "They Don't Want My Kind Around Here" to suit the plot of the show since the song was referenced on camera by the lead.  Watching Chloe dance to my song while outfitted in a Les Misérables inspired costume was one of the most beautiful things I have seen in my life. You can view the televised performance here:
https://www.youtube.com/watch?v=ystwwO0YzBc
Red Line Blues is only a few months old and it's already spoiled rotten!  J/k, but I have been blessed lately.  I'll keep you all posted on our next baby steps promoting the record.
Rawk on,
-Lauren