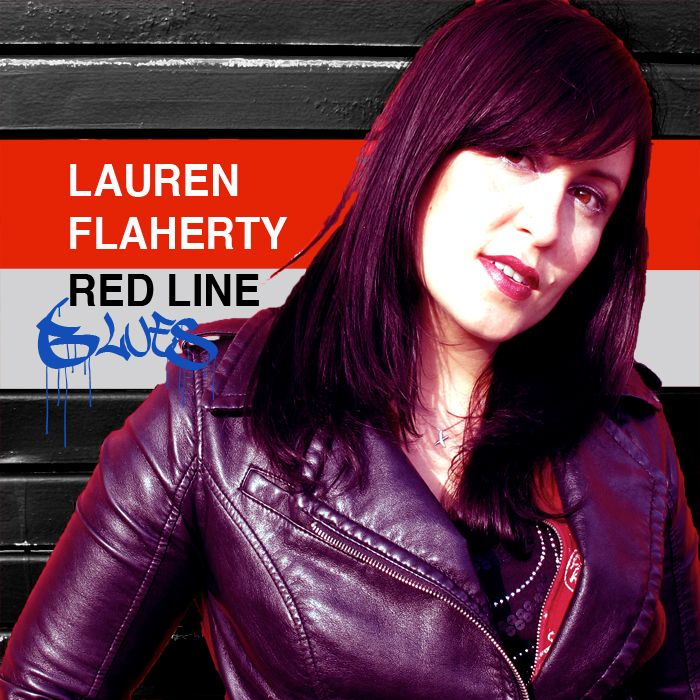 Today is 6/17- the date that corresponds with the 617 area code of my beloved Boston.  I've been working on a new release for over a year and am celebrating by pulling a Beyonce and dropping it as a surprise today! 
My five song EP is called Red Line Blues in honor of the most passionate love and hate relationship I've ever experienced: me vs. the subway.  The Red Line train route connects many of my favorite places in the world.  I've taken it from my blue collar hometown of Southie to play hipster rock clubs in Cambridge near Harvard University.   I've schlepped to South Station with a guitar on my back and bought a cheap bus ticket to New York City and auditioned in cattle call lines that stretched for blocks ("The Second Act").  I've gone to Alewife to sneak out of the city and into a speakeasy for a few hours ("Anti-Love Letter") and on very special occasions I've even added a few transfers and wound up on a plane to Dublin ("Dust And Bones").
In a way, the Red Line can take you anywhere.  Except the days when everything goes wrong and it basically takes you nowhere, giving you the Red Line Blues ("Junkies On The Train").  I've had plenty of those days over the years! 
Red Line Blues is my fourth self-release.  It was recorded using gear funded by television placements, gigs and song downloads.  For the first time, I didn't step foot in a professional studio except to record the vocal for "You Save You" (which was an epic session!)  I wrote and produced all the songs but happily teamed up again with Lainey Schooltree for mixing, Jonathan Wyner for mastering and Maegan Wright for album art. 
Downloads are available now on iTunes and www.LaurenFlaherty.BandCamp.com.  
(There are currently no plans to press physical copies but I will have commerative swag at live shows.)
I will be filming an appearance on BNN TV's "Bostonian Rap" to discuss Red Line Blues with host Rachel Miselman this Friday.  I will keep you all updated about the air date as well upcoming gigs, videos, TV and radio appearances for Red Line Blues. 
Looks like I'm gonna be taking a whole lot of train rides this summer!