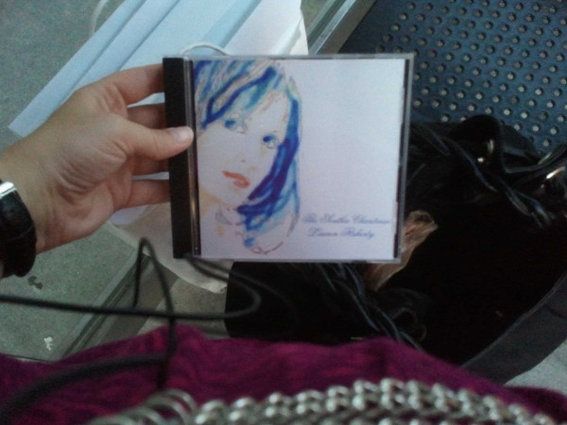 I'd like to thank you for helping me make 2011 such an awesome year for my music. I got to play live on the radio for the first time, hear my songs on new radio stations *and* TV shows, and take goofy risks recording- including trying to sound like Kanye West while messing around with intentional auto-tune at midnight! You can hear the craziest example of that in my song, Wingwoman.

The biggest news is my new EP "The Southie Chanteuse" moved to its second printing. If you'd like a copy, you can order a physical CD for $8 from http://laurenflaherty.bandcamp.com/ (CDs are $5 at shows- including tomorrow night's set at TT the Bear's in Cambridge.) You can also order a digital download of the album by naming your price at the same site. (Earlier albums are still on iTunes, with physical copies available at http://www.cdbaby.com/Artist/LaurenFlaherty )

My back catalog has been doing very well and was recently played during several episodes of "Breaking Down The Bars" on the OWN network. I haven't been able to find any online clips to share yet, but if you'd like to listen to my song "Just Rain" and read true crime stories about women, you'll have some of the effect they've been going for. ;)

Some random updates: I didn't get to play at Occupy Boston because the power grid was destroyed by rain earlier in the day. I'm sad to see the tent city gone but I am relieved that no one was seriously hurt. New England is a hard place to be outside in the winter!

I was lucky enough to get some amazing feedback from labels and publishers when I was in NY for CMJ. Since a lot of people who enjoy my music are artists in their own right, I'd like to share their top tips in the hopes they will light your creative fires:

- social media is great and selling lots of tickets and drinks is fabulous, but the quality of the music is essential, otherwise your "art" is disposable.

- the best way to attract the interest of the music industry (or probably any industry) is to build on what you have in your own backyard until it is so big you can't keep up with it.

I'd like to add to that by saying, at the end of the day, "the business" is just the business. It doesn't make the music and life wouldn't sound any different if "the business" left a room. If the musicians left a room, the music stops. Let's never forget who makes the music happen- musicians and fans!